The revamp progress is well underway
Please report any broken or misdirected links to Aeon
Character creation is still closed
Please be patient while we continue to rework the site's information and systems
Don't be afraid to pop messages into the cbox!
Questions and comments about the revamp are always welcome there!
All updates and news will be posted here by staff, so this is the place to go to find out about all events and changes.
20
77
Mar 15, 2018 22:30:08 GMT -6
Everything you need to know to make a character is located here.
13
33
Sept 17, 2018 19:05:01 GMT -6
Avast, this is where the staff will place special site-wide plot events. Be sure to check it often, because you never know when another will pop up.
0
0
No posts have been made on this board.
Got a problem that needs fixed? This is the board to go to for any help needed from the staff. Also, if you want to unarchive or archive a character this is the board to do so.
Guest friendly for those who need help but don't yet have an account
3
3
May 13, 2014 12:15:13 GMT -6
Here's a place to post if you're new to the site, or perhaps if you have to leave us.
Guest Friendly
3
7
Jun 18, 2014 6:01:50 GMT -6
If a board doesn't have its own Archive sub-board, it will be located here.
208
887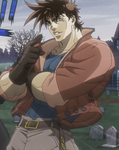 May 30, 2015 15:56:16 GMT -6
The place to go to advertise your site or apply for an affiliation. Must be a Proboards or Invisionfree site. Remember if you use an image for an advertisement please don't stretch the page.
Guest Friendly - Posting is temporarily disabled as we are not ready to open/accept ads/affiliation requests
2
2
Mar 23, 2014 20:47:52 GMT -6
Everything related to creating characters can be found here. Pending characters, accepted characters, character inventories, and crews are all the things that need placed in this board. Templates for each can also be found here.
38
70
Jul 28, 2018 19:38:41 GMT -6
Need some extra Beli, but can't post very fast? Here's where you can start a mission to get that extra Beli you need.
5
8
Aug 9, 2014 0:55:59 GMT -6
This board is where all members go to spend their hard earned Beli.
2
2
Mar 19, 2014 13:15:23 GMT -6